Meet Team CCI Motorsports

Team Biographies, Members And Crew Duties


Frank Patille

CCI Motorsports Team Owner / Driver / Engine Builder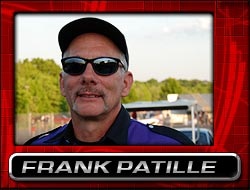 It started with a 1969 Camaro and a 468 Reher Morrison engine. Then, it graduated to an 815 c.i. Sonny's power house. Now it's a 526 c.i. Hemi. No matter what it is, Frank builds it.

As an engine builder, and primary engine specialist for CCI Motorsports, Frank keeps this team running on all eight cylinders. In addition to engine building and general car performance, Frank also tunes, maintains and trouble shoots the 1957 Buick Special.

When he's not drag racing, Frank's "day job" as president of CCI Constructors, Inc. keeps him busy with concrete and excavation projects around the Delaware, Maryland and Pennsylvania regions.



Diana Patille

CCI Motorsports Statistics / Travel Coordinator And Chief Cook / Team Photographer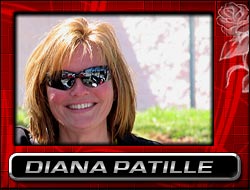 Diana has finally found her niche in the pits. Beside being Frankie's number one fan, Diana also manages run data record keeping and incidental equipment set up (computer, radios and readying Frank's gear). Meal prep, beverage control and general housekeeping are a few other behind the scenes things Diana does.










Todd Blades

CCI Motorsports Fabrication Specialist: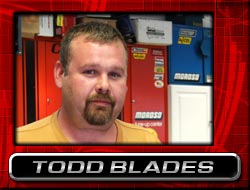 Todd's background in motorsports began as a teenager, racing streetcars, like most guys have done. He wrenched for an alcohol dragster and Pro Mod team for about 4 years and ran a pro street alcohol Harley for about 4 years, before becoming involved with CCI Motorsports. Todd brings vast race-day experience and a good working understanding of engine components to our Team.

When he's not crewing, Todd works as a sheet metal / welder for A&H Metals based in Newark, DE. He lives in Newark with long time love, Tammy, and their 2 children.






Jon Salemi

CCI Motorsports Tuner "DMPE" Darren Mayer Performance Engineering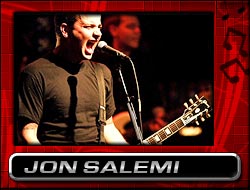 As an expert tuner, Jon Salemi brings his vast performance experience to the CCI Motorsports pits. When not racing himself, Jon travels with teams to help make their cars go fast. Jon's company, Resolution Racing Services www.resolutionracing.com provides services to the performance racing industry.










Chris Patille

CCI Motorsports Maintenance Specialist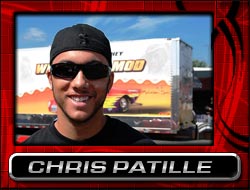 As a maintenance specialist, Chris's job is pretty important. His team duties include feeding the beast, maintaining tire air pressure, taking the driver's seat for pitside warm-ups and generally getting the car ready for the next round. On the line, Chris brings life to the Black Cat as he mans the squirt bottle to fire the Hemi powerhouse. Chris plans to graduate from Penn State in December with a bachelor's degree in business management.









Kenny Jester

CCI Motorsports Wheel Man / Car Maintenance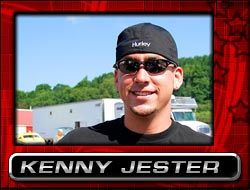 Like Chris, Kenny performs maintenance tasks including car detailing. In addition, Kenny is the wheelman for the team, responsible for towing and staging the car on the line at race time. When not at the track, Kenny works in the commercial real estate market.











Ronnie Fioravanti

CCI Motorsports Car Maintenance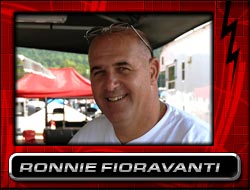 Ronnie and Frank have known each other for decades. It's no wonder Ronnie's main job on the team is maintenance. He is exceptionally detail-oriented and meticulous in his work.

When Ronnie is not waxing wheels or polishing bumpers, he's a sheriff with the New Castle County Sheriff's Department in northern Delaware.









Sammy Patille

"November 1998 - April 2010. R.I.P, Buddy"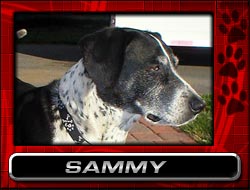 Friends Of CCI Motorsports:



Richard Dixon:

Full time sponsor and part time helping hand of CCI Motorsports, Richard has become a real friend of the team. He pitches in during critical moments when we're short on time. He's not afraid to get his hands dirty, or grille a steak for dinner. We appreciate all that Richard does for our team.



Kip Dupuis:

Previous owner of the 1957 McAmis Buick, Kip assists with tuning and has been a mentor and advisor for Frank and CCI Motorsports. Kip occasionally travels to the East Coast to attend events with his buddy, Rick DeStefano, and checks in with CCI.



Kim Massella:

Owner of Cakes by Kim, she bakes a mean filled cake. Girlfriend of Ronnie, and girl friend of Diana's, Kim frequents as many races as possible. See her website "CakesbyKim.com"



Mike Spinozza:

Mike has been providing engine machine work for Frank for the past 30 years. Located in Newport, Delaware, American Automotive offers a full range of services. Find out more at their website at www.americanautomotive.com



Gil Davis:

Gil is there to provide good advice for those difficult engine questions -- higher level engine problems / questions. Based in West Chester, PA, Gil's shop is convenient to racers in Pennsylvania, Delaware, New Jersey and Maryland.