ccimotorports.com 1957 Buick Pro Modified Drag Racing Results and Past News Our 2010 Season

Past Racing News And Results Archives Of ccimotorsports.com








The Bad Buick Pro Mod On The Cover Of RPM Magazine:




Northern Exposure: The Outlaw Pro Mod Experience In The NEOPMA Series.


Updated 8/11/2011 Diana Patille, Press Author Photographer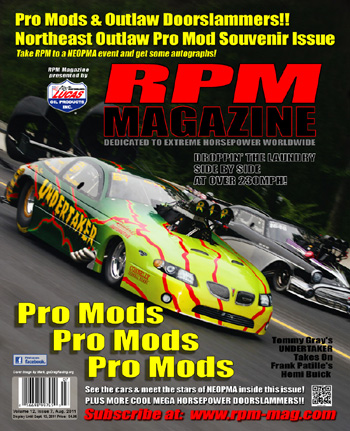 PRO MODS, PRO MODS, PRO MODS! Northeast Outlaw Pro Modified Association "State Of The Season" Special Issue! See the cars and meet the stars of what has become one of the world's premier Pro Mod racing groups.

In full the article is a synopsis of the 1/4 mile drag racing Pro Mods of the Northeast.

250MPH doorslammers covering 1320ft in less than six seconds is the thrill of the horsepower game they play.

Inside the magazine starting on page 22, it covers many of the drivers including the "CCI Motorsports 57 Buick Pro Mod" in full glossy color under power and in detailed shots of the engine and chassis / interior.

Frank Patille is shown on the cover duking it out on the top end with Tommy Gray after a 230MPH pass; chutes open slashing through the wind at Maple Grove."

Visit The Newly revised RPM Magazine Website, its great and never a loss for all types of Pro Modified Racing / Door Slammer Action from around the world.


Read The Magazine Online Also Here In Flipbook Style Only By RPM Magazine






CCI Makes an Appearance at the Northeast Custom Rod and Car Show.




The Black Cat Was Impressive


Updated 3/28/2011 Diana Patille, Press Author Photographer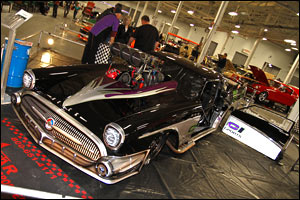 CCI spent the weekend at the Philadelphia Expo Center along with teammates Bruce Mullins, Derrick Townes and Gary Courtier getting a little pre-season face time at the Northeast Custom Rod and Car Show. CCI Motorsports occupied prime real estate next to center stage and the food court! We got to see hockey legend and former Flyers left wingman (Diana was thrilled with the opportunity to get an autograph and photo with . . . ) Dave Schultz, as well as WYSP radio personality Danny Bonaduce.

And speaking of rock and roll, we're ready to go for the test and tune at Maryland International Raceway scheduled for April 8th through the 10th. Come on out and see what's new and improved for the Black Cat this season!
Photo Array From 2011 Northeast Rod And Custom Car Show By Diana Patille
Photo Tags: "Danny Bonaduce, Dave Schultz, Derrick Townes, Gary Courtier, NEOPMA, Northeast Outlaw Pro Mods, Camaro Pro Mod, Buick Pro Mod, Northeast Custom Car Show, Mako Shark, Custom Cars, Bruce Mullins, Corvette Pro Mod".
See even More Northeast Rod And Custom Car Show Photos At goDragRacing.org, Hundreds of Pro Mod Images In Hi Res. Enter The Gallery Here






2011 Schedule Unveiled




Where To Find The Baddest Buick Pro Mod This Year


Updated 3/8/2011 Diana Patille, Press Author Photographer

The Black Cat is back for 2011 and CCI Motorsports is ready to race. Our race season is filled with www.neoutlawpromods.com NEOPMA events . See our schedule, come on out to the races and be sure to stop by for a tee shirt and an autograph! We love drag racing fans!










CCI Motorsports to attend Northeast Rod & Custom Car Show at the Philadelphia Expo Center




Shows As Well As It Goes


Updated 3/7/2011 Diana Patille, Press Author Photographer

CCI Motorsports will attend the Northeast Rod & Custom Car Show scheduled for March 25, 26 and 27 at the Philadelphia Expo Center in Oaks, PA. Come out and see the show.

Be sure to stop by and say hello to our crew.










Last Year's Wrap Up




The Ups and Downs


Updated 3/6/2011 Diana Patille, Press Author Photographer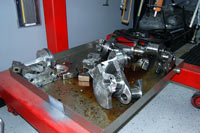 The end of the 2010 season found the Black Cat's power plant on the critical care list.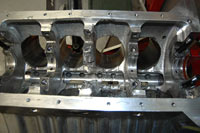 The broken crankshaft, damaged block, fractured rods, grenaded RCD gear drive assembly and punctured oil pan all needed to be replaced. Half the pistons were hitting the valves which resulted in further damages.

The heads had to be sent to Brad's for welding and CNC machining.

Fortunately, there was no damage to the DMPE supercharger.








Firebird Sold - November 2010




Swift Harley Chopper For Sale Now


Updated 3/6/2011 Diana Patille, Press Author Photographer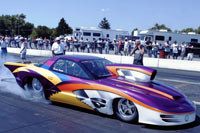 In November, we sold the Tim McAmis built Top Sportsman Firebird to a racer who runs the NMCA www.nmcadigital.com circuit in the Midwest and has plans to race in the Chicago Wise Guy series www.chicagowiseguys.com.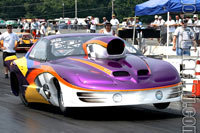 They negotiated a deal and agreed to meet halfway between Carpenter's home outside of the Chicago area and Frank's place in southeastern PA.

The drop point was a service plaza on the Ohio Turnpike. The specifics of the sale remain private, but part of the deal included a boatload of cash and a 2005 Swift Punisher Chopper.





Swift "Punisher" Harley Chopper For Sale




Contact Us For Details


Updated 3/4/2011 Diana Patille, Press Author Photographer

This bike will fly with a 113 c.i. S&S V-Twin motor, 6-speed transmission and a really FAT rear tire that guarantees the rider that he'll get from point A to point B FAST! The custom outlaw bike sports a vibrant burgundy and deep amber paint scheme with plenty of chrome. With Frank's 5year experience wrenching at Harley Davidson, he had no problem taking the chopper in as part of the package. Interested in the bike? It's for sale . . . send us an e-mail!
Photos Below Open Larger








CCI Motorsports At ADRL.US Shakedown At E Town 2010




Massive Supercharged Pro Mod Shakedown At E Town "Race Recap"


Updated 10/8/2010 Diana Patille, Press Author Photographer, Added Photos by www.goDragRacing.org. Eric Basmajian

This year's 8th Annual ADRL.us Shakedown at E'Town was packed with excitement and the fans certainly got their money's worth as records were shattered and drivers pushed their hot rods beyond their limits. Friday was set up day, as team members arrived and pits were transformed into a home away from home for the crews.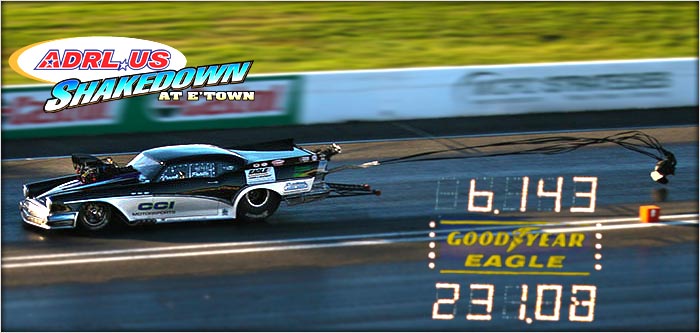 CCI Motorsports was thrilled to have good friend and original Buick owner Kip Dupuis in their camp for the weekend. Kip flew in from San Francisco and joined Frank, Chris, Todd and Diana for this end of the season spectacular. We were also fortunate to get tuning guidance from engineering expert Darren Mayer of DMPE who was on hand with Chris Russo's posse to tune his blown Corvette.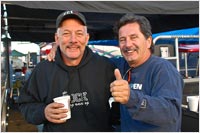 The Shakedown features many classes of racing including the Modzilla Cannonball Racing Blown Pro Mod class. It's broken down into three doorslammer categories - blown, nitrous and outlaw 1/8th mile. The Big Dogs came out to try and earn the ultimate bragging rights - winning the Shakedown and collecting the hefty purse.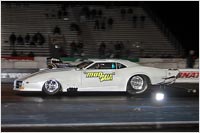 The blown pro mod class had 23 cars jockeying for the top 16 spots in the field. There were three qualifying runs on Saturday which was cut short late in the last qualifier as Benny Alfonso suffered an extreme crash on the top end during his pass, Alfonso is the class sponsor and was taken to an area hospital with back injuries and is now undergoing treatment and doing well.

The MBRC Chassis did its job keeping Alfonso safe under this tremendous strain of impact; this was absolutely one of the hardest hits in Shakedown history and qualifying was stopped for the evening with those who were in line for passes finished their qualifying in the AM followed by eliminations on Sunday.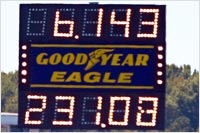 After a rain-filled day on Friday, track staff at Englishtown had a job in front of them to dry and ready the usually well-prepped quarter mile. This weekend was no exception - they did an excellent job on the track.

CCI Motorsports ran Tommy Gray in his fast-running Undertaker GTO in Q1. The Black Cat had all four paws to the rubber as we nailed a career best 6.14 sec @ 231 mph first go. Tommy shook the tires and put up a 10.378 second run.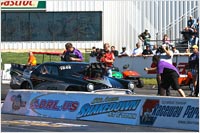 Back at the pits, we stepped up the tune up, anticipating an even quicker response from the Bad Black Buick. With Pete Farber in the next lane, the car launched and was well into a low 6 second pass when at the 700' mark, the crankshaft broke into three pieces, snapping the blower belt and cracking the block. The extent of damages will not be known until the motor is pulled this week. Clearly, this was the end of the show for us.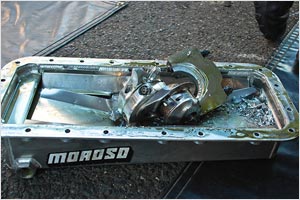 We stayed to watch the rest of the race. Several Northeast Outlaw Pro Mod Association members posted 5 second run times as conditions continued to improve. At the end of the day, Chip King in his lime green Strutmaster's Daytona took home all the marbles in the blower class.
We would like to thank our sponsors and everyone who helped us this season.
Richard Dixon - Richard's Automotive
Gil Davis
Ernie Cox - Christiana Autobody
Eagle Power Equipment
CCI Constructors, Inc.
Darren Mayer - DMPE
Chris Russo - Russo Racing
We also want to thank the fans and spectators who help support drag racing and CCI Motorsports. Please be sure to check back for updates and news for the upcoming 2011 season.
Pro Mod Photo Array From 2010 ADRL.us Shakedown At E'Town By Diana Patille, Eric Basmajian
Photo Tags: "ADRL.us, Shakedown At E Town 2010, Burnout, Pete Farber, Chip King, Kip Dupuis, Pro Mod, Eric Latino, Gary Coutier, Chris Russo, Gerry Capano, Tim O'Hare, Awesome Burnout, Benny Alfonso, Darren Mayer, DMPE, Brad Personett".






Atco Raceways Super Saturday Pro Mod's




The Black Cat "Off Its Rocker"


Updated 9/26/2010 Diana Patille, Press Author, Photos by www.goDragRacing.org.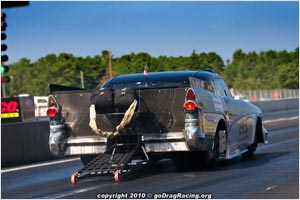 After a disappointing appearance at Unleashed - Ohio, we went to Raceway Park in Atco, NJ for a Northeast Outlaw Pro Modified Association organized event. First shot out of the gates, the Buick made a 6.39 sec @ 212 mph pass. Back in the pits, a routine maintenance check up revealed that we had broken a rocker shaft stand. Unfortunately, we did not have any spares, so this put us out for the day.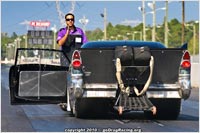 At Frankie's Speed Shop, the shaft stands were replaced, and the Black Cat spent time on the rack at Richard's Automotive, receiving alignment and suspension adjustments.

All indications were that the Black Cat should run straight as an arrow.

Last stop of the season, the Shakedown at E'Town! Look for us there, and stop in to say hello!






CCI Motorsports Pro Mod Buick Unleashed At NHRA




Unleashed Event in Ohio - 09/11/10 - 09/12/10


Updated 9/14/2010 Diana Patille, Press Author and Photos.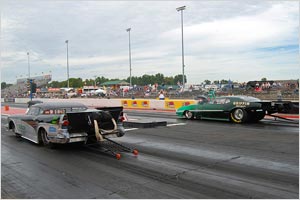 After a major thrash session, CCI Motorsports got the alcohol-addicted Hemi back together again, just in time for the NHRA Unleashed event held in Cleveland, Ohio. A quick trip across PA, through a tiny sliver of West Virginia and just over the border into OH, we made the journey along with other Northeast Outlaw Pro Mod Association Club Members to participate in NHRA's Unleashed series, which included a test and tune session on Friday and eliminations on Saturday.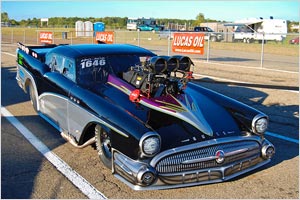 It was obvious after test run number one that we were still struggling with the tune up and alignment issues with the Black Cat. A short 60' hop had Frank heading to the wall, causing him to lift and drift out to a 19.137 quarter mile crawl. It was back to the pits for more adjustments.

Test run number two was only slightly quicker, with the Buick losing its footing at mid track, giving Frank reason to lift and coasting to a 11.00 pass. It was time to pack it in for the night, with qualifications and eliminations scheduled for Saturday.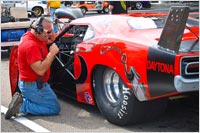 The next morning was beautiful and sunny. But soon, the winds picked up and the clouds starting moving in. The forecast was for severe storms by mid afternoon, so after a racer's meeting that morning, the Club decided to call it a day if the race could not be run before the weather got there.


The Buick made a clean pass with a 6.45 sec @222 mph run against Derrick Townes' 6.32 mph @ 232 mph rush. It was on to eliminations. Pete Farber oiled the track on his first pass. Clean up was lengthy. Frank along with fellow competitor Derrick Townes patiently waited while the mess was cleared and the track was brought back to NHRA safety standards. One burnout later, Frank was out of the picture, as a loose oil line left a trail of oil in the wake of his smokey burnout.

On the way home, we were treated to a spectacular lightning show, compliments of Mother Nature.

Next stop, Atco, NJ.

Photo Array From NHRA Unleashed With CCI Motorsports By Diana Patille


Image Tags: "Derrick Townes, Dina Parise, Andrew Parise, Todd Blades, Chris Patille, Pete Farber, Nick Montana, MBRC, Montana Brothers Race Cars, NHRA Unleashed".






NHRA Unleashed In The Cards




Damage To The Supercharged Hemi Repaired !!


Updated 9/7/2010 Diana Patille, Press Author and Photos.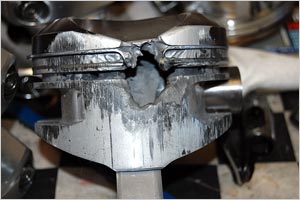 What a difference a week makes! After the detonation of the Black Cat's 526 Hemi powered engine, things were looking pretty bleak for CCI Motorsports and their hopes of making an appearance at the NHRA Unleashed event coming up in Columbus, Ohio.

When we returned home from Maple Grove, the Buick was unloaded and the crew immediately got to work, deconstructing the engine and checking the car to the determine the extent of the damages. The run data indicated that the engine ran too lean. Further investigation revealed the number one cylinder pushed the head gasket and continued to fire slot the block and head, creating a hole the size of a half dollar. In addition, it collapsed three other pistons, broke a set of lifters, damaged the cam, bent the intake rocker shafts and torched a hole almost halfway through the motor plate.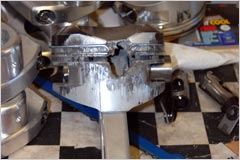 It was obvious Frankie would not be grilling weenies this Labor Day weekend. Instead, he took this as an opportunity to tweak the engine combination, changing out a few components to try and improve the engine's performance. After numerous phone calls and discussions with engine experts, the Black Cat has been outfitted with a new crankshaft, rods, camshaft and lifters.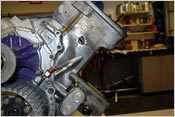 Brad Anderson repaired the damaged head and Gil Davis repaired and machined the block. While the engine was in pieces across the country, we sent the car itself to Ernie Cox of Christiana Auto Body for a mid-season facelift.

At this point, after a grueling three day engine rebuild marathon in Frankies Speed Shop, it's looking like a go for launch for Team CCI and the Black Cat in Columbus this coming weekend. Thank you all, who helped make this happen.
Hemi Repair Photos, Diana Patille Photographer






CCI Motorsports 57 Buick Pro Mod "Rumble At The Grove"




The Black Cat Finds More Power!!


Updated 8/22/2010 Diana Patille, Press Author and Photos.
Added Photos By www.goDragRacing.org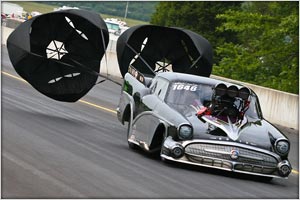 After collecting more run data from MIR, Frank and team were ready to seriously dial in the Bad Black Buick. We had the benefit of test runs at Friday's test and tune prior to the race day qualifying and eliminations set for Saturday at Maple Grove Raceway. With the help of fellow racer Chris Russo, who was not competing this weekend, along with hired gun Jon Salemi www.resolutionracing.com, the team looked forward to going rounds at Saturday's Rumble at the Grove.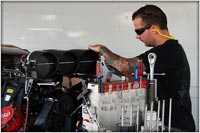 The Friday test pass data suggested that the Buick Pro Mod wasn't putting out the horsepower it was last season.

After several consistent mid-6 second runs, all indications were that the 526 Brad Hemi was running flat. Jon Salemi had his work cut out for him to pick up the pace.

Nick Montana, of Montana Brothers Race Cars recommended some changes in the suspension, which vastly improved the handling of the car on the track. Thank you, Nick, for lending a hand! This, coupled with jet, timing and other adjustments, allowed us to clock in a 6.336 @ 225.86 mph run landing us in the ladder at the number five spot for eliminations.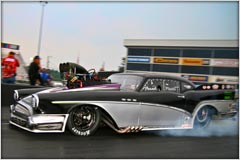 Pitted against Steve King and his beautiful navy blue Camaro in round one, Jon Salemi had the Buick screaming, running harder than ever. This proved to be too much for the supercharged powerhouse and eventual winner in the supercharged class, we ended up blowing a head gasket after posting a 6.35 second 207 mph pass.


Fire erupted in the engine compartment of the "Black Cat" and Maple Grove's Safety Team were right there to extinguish what could have been a devastating inferno.

For now, it's back to Frankie's Speed Shop where the Buick will be broken down, checked over, cleaned up and put back together again, hopefully; in time for the NHRA Unleashed event scheduled for 9/10/10 in Hebron, Ohio.

See More Buick Pro Mod Photos At www.goDragRacing.org Photo Gallery
Pro Mod Drag Racing Photo Feature Array Maple Grove, Diana Patille Photographer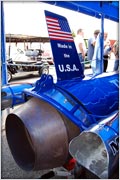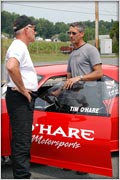 This weekend's entourage included visitors and family members:
Jon Salemi and Fifi Montrond comparing tuning notes.
Richard Dixon enjoyed some rare "down time" between rounds with Jon Salemi.
Chris' cousin Melissa with boyfriend Ray came by to see the show.
Gerry Capano with crew chief Sandy "Buzzy" McClain.
Derrick Townes with crew chief Chris Johnson.
Frankie with Steve King.
O'Hare's crew chief, Bernie "Mac" Day with Pete Farber.






CCI Motorsports 57 Buick Pro Mod Northeast Outlaw Pro Mod Association at MIR




The Black Cat Has It's Issues!


Updated 8/7/2010 Diana Patille, Press Author and Photos.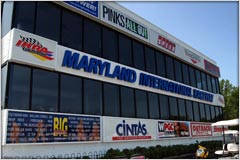 The third time out for CCI Motorsports did not turn out to be a charm, as the old saying goes.

In fact, the Black Cat continued to dance all over the track at Maryland International Raceway this weekend as we struggled with getting the tune up right.
Work on the Lenco transmission and adjustments to the Pro Mod four-link suspension were not enough to keep the 57 Buick planted on the asphalt and moving fast. We did qualify with a 6.28 second 226 mph pass, but ended up shaking the tires in the first round.

Look for us in two weeks at the Rumble in the Grove!
Pro Mod Drag Racing Photo Feature Array, Diana Patille Photographer




CCI Motorsports 57 Buick Pro Mod "Match Racing Madness"
Super Chevy Show - Maple Grove


Northeast Outlaw Pro Mod Association Weekend Drag Racing !!


Updated 7/26/2010 Diana Patille, Press Author and Photos.
Added Photos By www.goDragRacing.org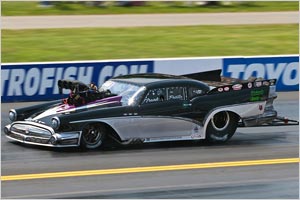 CCI Motorsports was invited to participate in the 30th Annual Super Chevy Show at Maple Grove July 16th through 18th for one of the most anticipated Chevy Events of the summer.

Nestled in the hills of southeastern, PA among the cows, cornfields and rolling farmland, Maple Grove Raceway was inundated with Chevrolets from all over the county for their annual swap meet, classic car competition and drag race.

Only our second time out, the Black Cat had new sneakers all the way around. In spite of the sweltering heat and HOT HOT HOT track temperatures; we were able to lay down a respectable 6.28 second exhibition pass under tricky track conditions.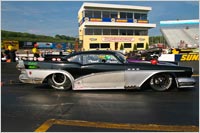 Larry Plummer in Bruce Pullen's attractive Firebird also ran in the exhibition class along side us in a match race duel of the supercharged 1320 warriors. Team CCI Motorsports ran in a session all to ourselves with Plummer / Pullen, equaling two qualifiers and three rounds for our belt driven horespower induced fans.


Dina Parise "Parise Racing" in the "Wounded Warriors Project" Corvette held the prestigious number one qualifier position for the weekend only to fall in the final to Jim Barker "Barker Racing" who backs up his earlier race win at Atco.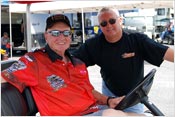 Chris Russo and crew, Fredy "The Sorcerer" Scriba, along with twenty four other racers rounded out the two classes of Blower vs. Turbo, and Nitrous alone with Gary Courtier who drew a red light in the final against eventual winner and number one qualifier Ed Burnley in this field of awesome machines for Northeast Outlaw Pro Mod Association's weekend of power added excitement of wild doorslammer action.

The Northeast Outlaw Pro Mod Association team of John Mazzarano, Vito Micciolo and friends all did an excellent job negotiating on behalf of the racers to ensure an enjoyable, safe series.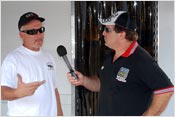 Frank spent time interviewing for BulletVision with Rockin' Rob Cherkas during the event at Maple Grove Raceway. The Northeast Outlaw Pro Mod Association interviews and tapes shows from their races for internet viewing to the mass public of the events held during the season.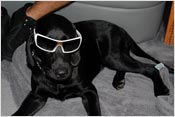 Meet "Mad Max", our newest addition to CCI Motorsports, models the latest eyewear from Oakley; lounging in the cool AC of our Star Transporters hauler.

Next up for CCI Motorsports and the Big, Bad, Blown 57 Buick Pro Mod is Atco Raceway's 50th Year celebration on Wednesday, 4th August 2010. Come out and party with us!

CCI Motorsports 57 Buick Pro Mod Drag Racing Photo Feature, Diana Patille Photographer


Photo Tags: Super Chevy Maple Grove, 57 Buick Pro Mod, Pro Modified T Shirts, Frank Patille, Hemi, Supercharged Hemi, Valve Adjustment, Pits, Jimmy Biggs, BulletVision, Drew Parise, Chris Russo, Frank Patille Interview, Pro Mod Drivers,
goDragRacing.org Photo Galleries

Follow Us In 2010 Through Our New Schedule Here









CCI Motorsports Unveils Team Tee Shirts for the 2010 Season




Show Your Support For CCI Motorsports!


Updated 7/5/2010 Diana Patille, Press Author.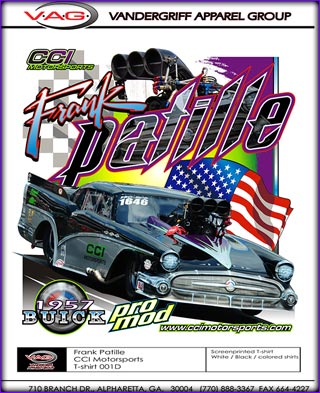 CCI Motorsports is proud to announce our new classically designed Pro Modified Tee-Shirts of "The Bad Black 57 Buick Pro Mod" for purchase to support our racing operation and make you look awesome by renowned artist and designer Greg Ozubko of www.GOSMotorsports.com.

Now available for purchase our team branded Tee-Shirts featuring the beautiful "1957 Buick Pro Mod" in three shirt colors (black, white and ash) sporting the shown design.

Adult Sizes: Medium Through 3XL, and Children's Youth Sizes Medium and Large.

Awesome CCI Motorsports Buick Pro Mod Shirts are $20.00, plus shipping and handling.

E-mail Us For Your Order CCI Motorsports T Shirt Sales?subject=T Shirts: Sales, Purchase Inquiry">CCI Motorsports T Shirt Sales purchase and details, also available at the track in our pits in most sizes and colors; It's an eye catcher and surely a conversational piece when in public.


Save on shipping and handling with a pit purchase at races we attend.

Thank You In Advance Team CCI Motorsports!

More About Our Pro Mod Tee Shirts In Our Dedicated Sales Page








2010 Season Opener for CCI Motorsports at Atco, NJ




Super Saturday at Atco Raceway, Northeast Outlaw Pro Mod Association


Updated 7/2/2010 Diana Patille, Press Author.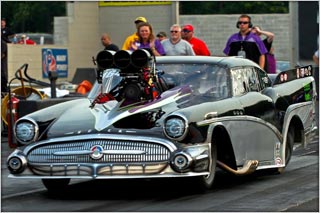 Team CCIMotorsports.com were back in black this weekend at Atco Raceway for the scheduled "Super Saturday" where the bad blown Buick ventured out for the first time in the 2010 season with the Northeast Outlaw Pro Mod Association in a mixed day of Pro Mods, Outlaw 10.5 and Index Drag Racing.

The Black Cat appeared ready to pounce now outfitted with her lightweight carbon fiber front clip recently painted by Ernie Cox and his team of painting experts at Christiana Body Shop in Wilmington, DE.

The highly detailed airbrushing of the classic Buick grille was meticulously done by "Sergio" also located in Wilmington.

Fans of the Pro Mods took particular notice to our bad black Buick as one of the only retro body styles amongst the Camaro's Mustang's and Corvette's.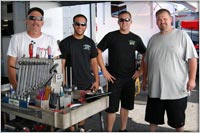 Our weight reductions program during the long, cold winter of 2009 had Team CCI scrambling to meet the minimum 2,650 pound weight required by the Northeast Outlaw Pro Mod Association. Elimination of the onboard batteries, a few lighter engine components and some other changes had Frank eating Cannoli's in an effort to actually gain weight!!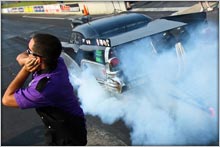 John Mazzarano and Vito Micciolo organized a Test and Tune on Friday. CCI Motorsports made two half track passes on the fresh Brad Hemi. Then, on Saturday, it was time to get serious as qualifying began and rounds were forthcoming.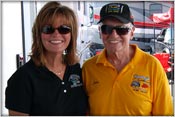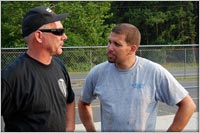 First round of eliminations had us facing Steve Drummond and his beautiful maroon twin turbocharged Mustang.

Drummond broke on the line and Frank sailed through the 1320 mark on a solo pass.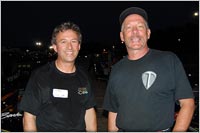 Our Second round put us against eventual class winner Jim Barker and his wild Monte Carlo as the cars were split this day into two classes; nitrous alone and blower vs. turbocharger.

Poor track placement and staging almost put the Buick in the wall, and caused Frank to lift after 60 feet ending his round action. Jim Barker took the win light with a 6.65 second pass.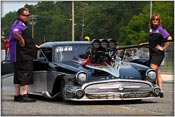 Overall, the weekend proved to be a success for our team. Frank, Todd, Chris and Kenny labored in the pits in the sweltering heat and suffocating humidity gathering important data on various engine combinations for the next upcoming event.
Next stop - Super Chevy Show at Maple Grove, July 17th and July 18th.

See More Of Our Results At The Northeast Outlaw Pro Mod Assocation
"Atco Super Saturday" In Photos At The goDragRacing.org Gallery:



CCI Motorsports Image Array From Atco Raceway, Diana Patille Photgrapher


Tag Cloud: Supercharger, Todd Blades, goDragRacing, Kenny Jester, Team CCI Motorsports, Chris Patille,


Welcome To The New CCI Motorsports Website: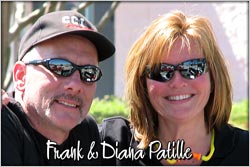 After finishing up a stellar outing at the Shakedown at E-Town last year and the rampaging status around the world of the Pro Modified Racing circuit taking center stage over many classes of racing in the news and press; we feel that a season beginning with The Northeast Outlaw Pro Mod Association was exactly what was needed for our alcohol guzzling 57 Buick Pro Mod and our personal CCI Motorsports.com racing fix.

Over the winter months we had decided to step up our internet presence with a new website configuration for us and our Sponsors as we relied on a blogger to keep you updated with results of our racing experiences and track notes while our schedule was filling with more dates and the car coming around more to play in almost any series we wish and CCI Motorsports thanks you for following along during this transitional time. We hope the new look and feel of the website makes you want to come back and visit us often.

Our old website is gone and inside this one you'll find contributors from around the area, specifically GoneDragRacing.com photographer Seth Cohen and Video Hero Arnie Cohen ( No Relation But A Weird Coincidence, lol ). We also have many recollections in photography and video formats plus stories from the original Northeast Outlaw Racing Website "GoDragRacing.com" Voted by Competition Plus as the Number One Racing News Website of 2007 which was closed at the beginning of 2008.

Mark and Matt still attended enough races to capture our car, and get us some press in the magazine and articles written for various websites and promotionals. Mark from goDragRacing.org is our new web designer and added journalist with his archives from our past along with our teams updates straight from the CCI Motorsports 57 Buick Pro Mod Camp.

Sincerely Team CCI Motorsports Visit Our Racing News Archives Page








Star Transporters To Sponsor The NEOPMA Series In 2010




CCI Motorsports Takes A Ride To Star Transporters For Trailer Upgrades


Updated 2/29/2010 Diana Patille, Press Author.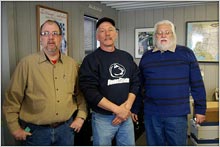 CCI Motorsports is happy to welcome Star Transporters as a sponsor of the Northeast Outlaw Pro Mod Association. Located just outside of Lancaster in Ephrata, PA and in business since 1983, Star's main focus is Renegade products, including the upscale Icon, Renegade motor homes, FRP trailers as well as custom aluminum and small trailers.

Burnell "Bernie" Cochran, Sr., his son, Bernie, Jr. and Jerry Thomas are the three amigos of transporter sales, supported by an office manager and service technician. Over the past 10 years, Star has sold more than 900 Renegade units. And, in those 10 years, they have been voted Renegade's #1 dealer and #1 in service. We can vouch for that!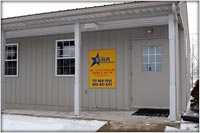 CCI Motorsports came to know Star back in 2005 when we bought our first Totorhome. Thrilled with the competitive pricing, friendly, low-pressure sales approach and prompt, knowledgeable service, we went back for more and in all, we have bought 5 units from Star.

"Star offers excellent pricing on their equipment and have always been there after the sale for all of our service needs," remarks Frank.

And best of all, even in the midst of negotiating a deal, Frank considers Bernie and Jerry friends. We look forward to seeing Star Transporters at the NEOPM events this season. Welcome aboard and thank you! Take The CCI Motorsports Speed Shop Tour


Follow Our Site Map Navigation Here






The CCI Motorsports Buick Gets The Best Seat In The House


Installing The ISP-1002 Pour In Seat At Precision Chassis
Updated 2/28/2010 Diana Patille, Press Author.
See The Full Gallery Of Images Here: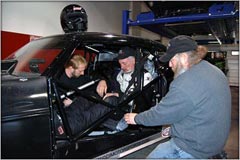 We met Jimmy Carl of Precision Chassis in 1996 after we bought our first dragster and it needed safety upgrades for re-certification.

A mutual friend introduced us. At that time, Precision Chassis was located just outside of Reading, PA and a small old, over-crowded, hard to access shop with no bathroom and a huge water tank overhead. Crowded as it was, we could see that Jimmy produced quality work.

When we decided to build a car in 2000, we commissioned Precision Chassis to do the job. Jimmy built our 235", 4-link rear-engine dragster that we raced for 5 years. Later, when we brought home the McAmis Firebird, Jimmy mounted the body on what would become the beautiful CCI Top Sportsman Firebird.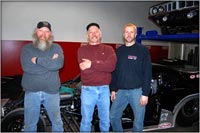 Precision Chassis has been in business for 17 years. With only three employees including Jimmy himself, they average about 10 custom builds a year. As a full service chassis shop, they also provide roll cage modifications, sheet metal work and header fabrications for door cars, dragsters and altereds. Now located in Pottstown, PA, they occupy a 5,000 SF shop which affords them ample room to work. Their most famous client? Retired professional football player and former Eagle, Deuce Staley, for whom they built a 1967 Camaro.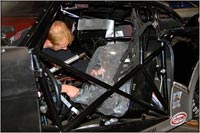 Two weeks after record breaking back-to-back major snow storms paralyzed most of the mid-Atlantic region, CCI Motorsports was finally able to dig out and pick up the Black Cat from Precision's shop. We had brought the Black Cat to Precision for new headers and install an ISP poured-in-place seat. Anyone who has attempted to use this kit will appreciate the challenge of "doing it yourself." With Doug Kline situated inside the car, and Jimmy manning the mixer and pouring the syrup-like goo into the giant plastic baggie, which was strategically placed in the seat, Frank was poised and ready to take his seat on queue. As the chemical reaction began, the black conglomeration oozed and expanded into the seat mould and around our driver, forming a perfect custom made seat insert. Amazing.

Image Array of The Pour In Seat at Precision Chassis on CCI Motorsports.com
Tag Cloud: ISP-1002 pour in seat, NHRA, Carbonx, Pro Mod Seat, Racing Seats
Take The CCI Motorsports Shop Tour
More About The ISP-1002 Pour In Seat Install Here At CCI Motorsports Shop Stop








Welcome Todd Blades To CCI Motorsports.com




New Team Member Todd Blades Joins The CCI Pro Modified Buick Team


Updated 2/24/2010 Diana Patille, Press Author.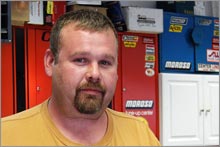 Todd Blades - Engine Specialist:
Todd's background in motorsports began as a teenager, racing streetcars, like most guys have done. He wrenched for an alcohol dragster and Pro Mod team for about 4 years and ran a pro street alcohol Harley for about 4 years, before becoming involved with CCI Motorsports. Todd brings vast race-day experience and a good working understanding of engine components to our Team.

When he's not crewing, Todd works as a sheet metal / welder for A&H Metals based in Newark, DE. He lives in Newark with long time love, Tammy, and their 2 children.

Meet The CCI Motorsports Team Here
See The Specifications Of The 57 Buick Pro Mod Here








Destination: G Force Race Cars – Buffalo, NY




Cynergy Composites, Building A Carbon Fiber Front End For CCI Motorsports Buick Pro Mod


Updated 2/3/2010 Diana Patille, Press Author.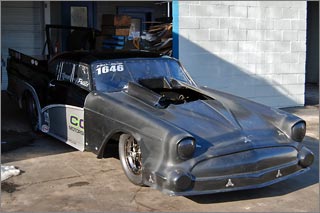 CCI Motorsports was introduced to Cynergy Composites by Jim and Jon Salemi of G Force Race Cars, Buffalo, New York. Cynergy, a leader in "body" building, and G Force, a forerunner in the performance race car building industry together create some of the slickest race cars including pro modifieds.

After a full season of racing, the '57 Buick Pro Mod had various incidents that took their toll on the front clip.

CCI Motorsports knew that it would take some serious massaging to dump some of the weight that accumulated after several repairs. Only a full recreation would lighten up the front end of the Black Cat.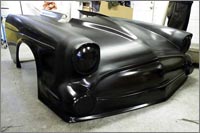 Enter: Cynergy Composites. The CCI Motorsports 57 Buick Pro Modified is a one of a kind body. The original moulds have all but gone by the wayside. Cynergy was tasked with creating a new carbon fiber clip using the original car as the "plug". A mould would then be made from which a new carbon fiber clip would ultimately be built.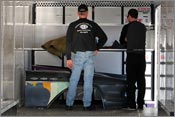 The original clip was carefully scrutinized for every possible blemish or defect. Any imperfections were repaired using standard bodywork techniques. Once the clip was touched up, it was ready to be used as the "plug" for the new mould.

Fabrication of the mould began by building a form around the front, sides and top of the existing clip. Cynergy's trade secrets and technical expertise developed after years of building race car bodies allowed them to create an inside out 3D version of the front end. Just imagine looking at an object in reverse and you will begin to appreciate the amount of creativity involved in the process. An enormous amount of measuring and design goes into developing a mould.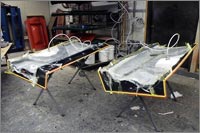 Once the framework for the mould was complete, it went into a paint booth where gel coat was applied. The mould sections were then clamped together and carbon fiber and resins were laid into the mould.

A vacuum was used to pull the carbon into the mould and remove unwanted air. This process adds strength to the form. Once the composites were applied, the form was heated in an oven. The mould was then released to reveal the finished product. In this case, an exact replica of the 57 Buick Pro Mod.
We got the call that the new and improved, light weight front clip and mould were finished, and the Black cat was ready to come home. Cynergy didn't disappoint with the end result. Weighing in at just 24 pounds, the Cat lost more than 50 off the clip alone during her stay in New York.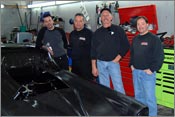 While there, Tim was also able to make a carbon fiber crankshaft for the Brad 9 Hemi.

We want to thank Tim Hodgins, his team at Cynergy Composites and Jim Salemi and company at G Force for their diligent work and attention to detail.
There's not a whisker out of place on the Black Cat's new nose.

See The Specifications Of The 57 Buick Pro Mod Here








CCI Motorsports 57 Buick 2010 Schedule Released




The Bad Black Cat Playing The Field In The NEOPMA Series, NHRA and Shakedown at E Town.


Updated 1/27/2010 Diana Patille, Press Author.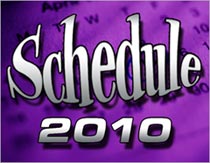 With the season coming closer and dates arriving especially fast, the team of Frank and Diana Patille with crew will again take on some of the toughest competitors in Pro Modified racing in 2010. Following the past year, a range of shows ended in some of the best performances to date from NHRA to The Northeast Outlaw Pro Mod Association series.

This is a fine compliment of their previous year with a stellar final showing at the Shakedown at E Town in 2008 where Team CCI Motorsports finished in the quarter finals. This full schedule is now available in our updated Schedule for 2010. Come see the Baddest Blown Buick In The World this year, visit them in the pits and stay informed of more upcoming news and announcements as Team CCI Motorsports will be at a track near you soon. Follow Us In 2010 Through Our New Schedule Here


Meet The CCI Motorsports Team Here








The Bad Black Buick In Draglists Top 100 All Time




Fastest Legal Supercharged Pro Modifieds


Updated 1/27/2010 Draglist Author.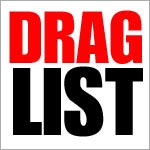 That's right, people are keeping tabs and Draglist is probably the largest database of racing information in the world, period. The CCI Motorsports Buick stands tall in the top 100 of all time quickest and fastest Legal Pro Modified (supercharged only) as per the last updates the numbers run at Maryland International Raceway on 08/09 with a 1/4 Mile ET: 6.320 and 1/4 Mile MPH: 225.36 put them there.

The Draglist has one of the coolest features with editors to keep them updated as soon as possible with the latest best ET and MPH of 6.154 second At 227.34 mph at VMP in October 09 that will definately move them higher in the ranks. It's no doubt that this year, you can expect to see the numbers fall lower and The 57 Buick moving higher in the ladder of quickest and fastest Blown Pro Mods in the world.

Stop In The CCI Motorsports Sponsors Directory Here
See The Specifications Of The 57 Buick Pro Mod Here






What's New Pussy Cat?
New for the Black Cat in 2010 Diana Patille, Press Author.



We delivered the car to G Force Race Cars in Buffalo, New York the day after the Racer's Dinner, where Tim Hodgins from Cynergy Composites, in conjunction with Jim Salemi of G Force, are making a mold and new light-weight carbon fiber front clip that will result in 45 pounds less weight up front for the Black Cat after all the damages that occured this season.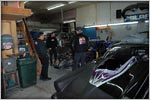 The added weight of mending the front clip and no other mold available for such a distinctive body style being the only 57 Buick Pro Mod in the country just had to be done this year.

This, in addition to other weight reduction measures, should help the Cat weigh in at less than 2,600 pounds on the scales. We're talkin' skinny pussy.



Some Final Images Of Our Trip To New York And Repairs On The CCI Motorsports Buick Pro Mod

Stop In The CCI Motorsports Sponsors Directory Here
Visit Our Racing News Archives Page






Performance Racing Industry Trade Show – Orlando, FL
Diana Patille, Press Author.
12/9/09 – 12/12/09

We attended the annual PRI trade show to see what new and exciting products will be available for the upcoming season. It was a who's who of drag racing. We ran into fellow racers Tommy "The Undertaker" Gray, Derrick Townes, Jim Barker, Fredy Scriba, Drew and Dina Parisi, to name a few.

During the show, we met with Coan, Mickey Thompson, Lenco, and other manufacturers and vendors to discuss top secret stuff. We're certain that this, in conjunction with the Salemi magic, will have the Cat screaming next year!

Stop In Our Sponsors Directory And See About Sponsoring CCI Motorsports 57 Buick Pro Mod Too !!
Visit Our Racing News Archives Page






Northeast Outlaw Pro Mod Association Annual Racer's Dinner
Diana Patille, Press Author.
11/27/09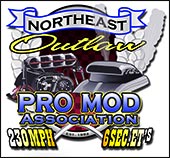 John Mazzorano and Vito Micciolo hosted the annual racer's dinner meeting in Levittown, New York on Long Island. The dinner was well attended by club members, who were treated to a classic Mazzorano roast, complete with John's infamous one-liners and gag gifts.

Gary Courtier presented John and Vito with a new Yamaha Zuma and a soon-to-be tricked out Yamaha Golf Cart that was purchased by many of the club members.

After the fun, John and Vito unveiled the program for the 2010 season. The Club already has 8 events in the bag.

We look forward to a full schedule with the Northeast Outlaw Pro Mod Association, and thank John and Vito for all of their hard work, endless enthusiasm and tireless efforts that make this club successful.

Northeast Outlaw Pro Mod Association Official Website

Visit Our Racing Schedule For Dates And Events Coming In 2010
Visit Our Racing News Archives Page






Wynnewood, Oklahoma - Elite Motorsports LLC
Diana Patille, Press Author.
11/15/09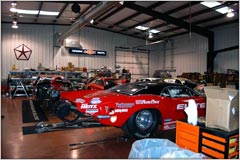 Always interested in keeping CCI Motorsports in comfort and style, we took a trip to Oklahoma, via Dallas, Texas, to check out Elite Motorsports LLC inventory of motor homes, trailers and transporters.

Richard Freeman and Michael Brotherton extended us every hospitality and gave us a tour of their impressive facility.

And, on the way back to Dallas, we experienced a typical mid-west storm front that dumped buckets of rain in a short period of time.




Photo Array From Our Trip To Texas And Elite Motorsports Oklahoma

Visit Elite Motorsports LLC Today

Take The CCI Motorsports Shop Tour Also Here:
Visit Our Racing News Archives Page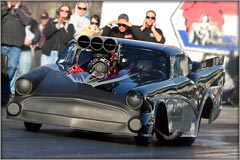 The 7th Annual Shakedown at E-Town – Raceway Park, NJ
Diana Patille, Press Author.
11/6/09 – 11/7/09

Last year, CCI Motorsports enjoyed a Cinderella story at the Shakedown.

Clearly the underdogs in the show, we made our way from being first in line below the bump, to a semi-final round appearance against Von Smith and his 1957 Chevy.

We ended up losing that round, as the old Black Cat didn't have enough in her at the conclusion of the season.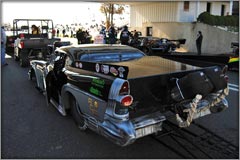 As the season finale event commenced, we shared quality time with fellow racers including Chris Russo and Northeast Outlaw Pro Mod Association Marketing Guru, Vito Micciolo.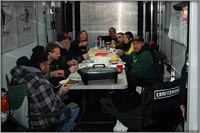 We also enjoyed a meal with Tommy Gray and his Undertaker Crew, and invited engine builder Mike Janis, along with his guys, to break bread.

After running 13 events this year and getting valuable seat time with more than 50 passes on the car, CCI had better data for tuning. Jon Salemi "DMPE", CCI Motorsports engine tuner, and his brother, Jim, from G Force Race Cars were there with their screw blower class car, making a go at the $20,000 purse.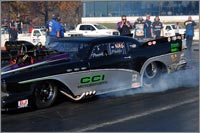 In spite of the tuning efforts and adrenalin rush, we couldn't pull enough power out of the motor for the Bruno Lenco automatic to plant the tires, under the coldest race conditions yet.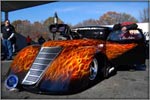 Consequently, during the first qualifying run, we shook the tires against Fifi Montrond and ran a 9.94. We improved our pass on qualifying run 2 against Kevin McCurdy and ran out a 6.98.

We then went into eliminations with Eric Latino as our first opponent. Here's where it gets interesting.


Jon Salemi, CCI tuner, faced his brother, Jim Salemi, who tunes for Eric Latino in a battle of the Crew Chiefs, one trying to out tune the other. Right off the line, we immediately shook the tires, as we tried (a little too aggressively) to out run Latino's beautiful '38 Chevy Coupe.

The Black Cat drifted the balance of the run to Latino's 6.38 seconds at 224 mph.



Photo Array From The 7th Annual Al-Anabi Shakedown At E Town


Image Tags: "Burnouts, DMPE, Huffer, Jon Salemi, Frank Patille, Camp, Shakedown, Racers, Conference, Tuning, Raceway Park, Eric Latino, Chris Russo, Tommy Gray, Undertaker, Camaro, Pro Mod, Lenco, Bruno, Transmission". See More CCI Motorsports Racing Photo Action At www.goDragRacing.org Outlaw Photography
Read More In The Official Shakedown At E Town Results 2009 "Unchained" Here
Visit Our Racing News Archives Page






Nick Vanella Gets Hitched!
Diana Patille, Press Author.
Updated 11/6/09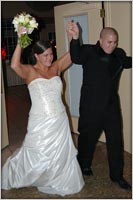 CCI Team Member, Nick Vanella and long time fiance', Christine Taylor tied the knot on Friday, 11/6/09.

Even though it was the weekend of the Shakedown, Frank, Diana and the entire crew of CCI Motorsports wouldn't have missed the opportunity to wish the newlyweds happiness and join in the celebration.

Congratulations Nick and Christine!





Check Out Nick Vanella's Team Profile
Visit Our Racing News Archives Page






Rockingham Dragway – IHRA World Finals Nationals
Diana Patille, Press Author.
Updated 10/22/09 – 10/24/09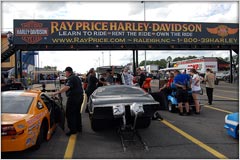 Trying to get a race off this late in the season is always a challenge, and IHRA was certainly faced with a tough weekend, filled with torrential downpours, and a cold track.

We did manage to get in one qualifying pass, which we ran with Mark Nielsen "Nielsen Motorsports.com", and placed us at 15th qualifier with an 8.68 second / 117 mph run. Q2 was cancelled due to the rain.
Sunday eliminations began on a 70-degree, freshly-dried track. We faced Fredy Scriba, and the Sorcerer worked his 1/8 mile magic as CCI lost out with a 9.778 pass against Fredy's 5.25 pass.



Photo Cloud Of Racing Images From Rockingham Dragway


Images Tags: "Mark Nielsen, Benny Alfonso, Elvis, Elite Motorsports, The Undertaker, IHRA Tech, Rockingham Dragway" Visit Our Racing News Archives Page






Virginia Motorsports Park – NHRA Virginia Nationals
Diana Patille, Press Author.
Updated 10/9/09 – 10/11/09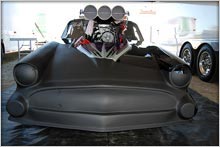 This Cat has nine lives! It took CCI about 12 hours to sand, fiberglass and Bondo the front clip of the Buick, and a quick shot over to local auto body shop, Christiana Auto Body, where they put a splash of primer and paint on the Buick.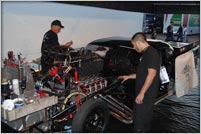 It appeared that there was no other damage to the car, so we were happy to be able to make the trip to Virginia Motorsports Park for this event.

When we arrived, we discovered that the trans brake in the Bruno drive unit broke, and needed to be reworked, so CCI was not able to make the call for the first qualifying pass.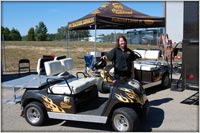 We fixed everything and had a bye run in Q2, but ended up breaking the blower belt during the run with UPS "What Can Brown Do For You" taking interest in our racing program at their vendors spot. For the third qualifying pass we ran along side Scott Ray with his Ohio Crankshaft 53 Corvette racing machine.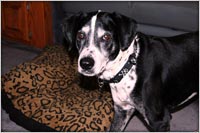 The Buick ran a season-best 6.154 second At 227.34 mph, but that still wasn't good enough for the 6.07 second bump established by the weekend competition.

Weather conditions were perfect for running in the 5's, and many racers did just that. Although we did not qualify, we were pleased with our Team's best performance of the year.

Visit Our Racing News Archives Page






Maryland International Raceway – IHRA President's Cup
Diana Patille, Press Author.
Updated 9/26/09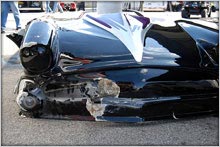 CCI qualified in the 13th spot, which should have been a sign, as CCI has had poor luck at MIR in years past – dating back to our days running the CCI Racing Top Dragster.

Our "lucky" 13 run made with Larry Pullin resulted in a 12.38 pass at 91.11 mph, hardly an impressive showing for our Team.

This put us in the first round against the National Guard-sponsored Harold Martin.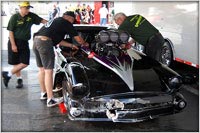 Martin's radical hot rod wasn't quick enough for the Buick, and Frank's cat-like reflexes on the tree. Frank out ran Martin, 6.32 at 225.26 mph to 6.33 at 225.18 mph. After what appeared to be a clean pass, Frank found himself without parachutes at the end of the track.

The chutes caught on the wheelie bars and got tangled up, lifting the ass end of the Buick off the track and leaving Frank with no brakes. After hopping, skipping and jumping along, Frank did a good job keeping the Buick righted and avoiding barreling rolling the car. Unfortunately, the only thing that stopped him was the concrete barrier.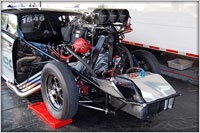 The IHRA Safety Team was on the spot immediately, checking to be sure Frank was not injured, and securing the car.

Frank was rattled by the jolt, and certainly disappointed because we had won the round.

After being towed to the pits and taking a look at the car, we decided to pack it in, so we could go over the chassis to be sure there was no other damage before putting the car back on the track.



Scenes From Mir And The CCI Motorsports Buick Pro Modified

CCI Motorsports 57 Buick Pro Mod Crash Photo Series of Images From MIR IHRA Presidents Cup


Enlarge any image of the CCI Motorsports 57 Buick Pro Mod Crash Sequence Visit Our Racing News Archives Page

View Our Racing News For Updates

Follow Our Site Map Navigation Here